Back home again!
I woke up shortly before they were serving breakfast. Breakfast was much better than dinner, even though it was nothing to write home about. The starter on our trays was the fruit cup we got. The grapes were very nice and so were the pineapple pieces.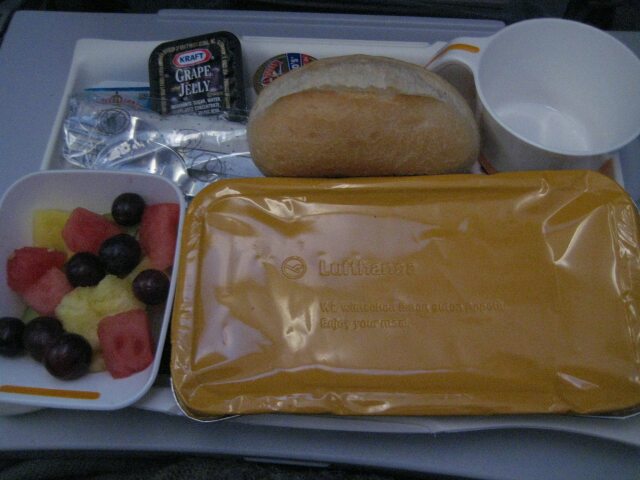 Unfortunately I donít like melon very much, but Tom said it was quite nice too. For our main dish we had an omelette with breakfast potatoes and some wilted spinach. The addition of some salt made it really a nice. There was also a roll, some rock hard butter and some grape jelly. We both tried the roll with butter and jelly but I would have wished they had warmed up the rolls a bit and baked them until crisp.
About an hour after breakfast we landed at Frankfurt airport. Needless to say the gate for our connecting flight was right across at the other end of the airport. So we tracked to our departure gate, just to find the flight delayed. We left Frankfurt with a delay of about 30 minutes. Once on board the plane they served some soft drinks and some more milksnack cookies. Even though we both had slept well, we were tired.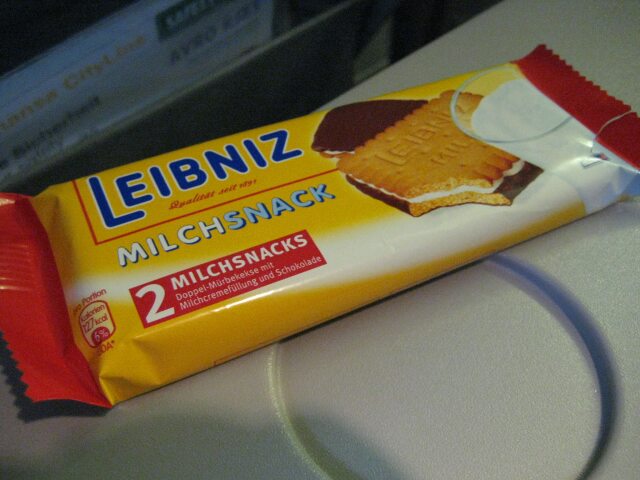 We arrived in Linz, collected our luggage and went through customs and were on our way out to the parking lot.There were huge piles of snow and it was freezing cold. We had to scrape the ice off the car before we were able to finally drive home. On the way home we picked up two pizzas for lunch. We hauled all our stuff into the house and played with Pixie, the cat for a while. And that about ends our Birthday Vacation.