On the road again ……… and arriving at a heavenly hotel!
Day 3 of our holiday started early again. Still our inner clocks had not set on US time – YET!
We got up before dawn, made some coffee and had some doughnuts and sat outside, waiting for the sun to come up. After experiencing another amazing start of the day we got ready to get going. We packed the rest of our stuff and went to the hotel restaurant for breakfast. When we were done we went back to the room, freshened up and waited for bell services to come and take care of our luggage. Once our luggage had made the way downstairs Tom went to pick up the car from the garage. Everything got loaded into the car, the GPS got plugged in and off we went. The weather was wonderful and we enjoyed the ride through Miami and towards the islands.
We stopped at some of the souvenir shops and browsed through them, but all they offered were things that were too much souvenirs. Once we reached our favourite vista points we stopped again and enjoyed the scenery, took a lot of photos and had some drinks and cookies from our cooler. We finally arrived in Key West in the early afternoon and went straight to our hotel, the Southernmost at the beach.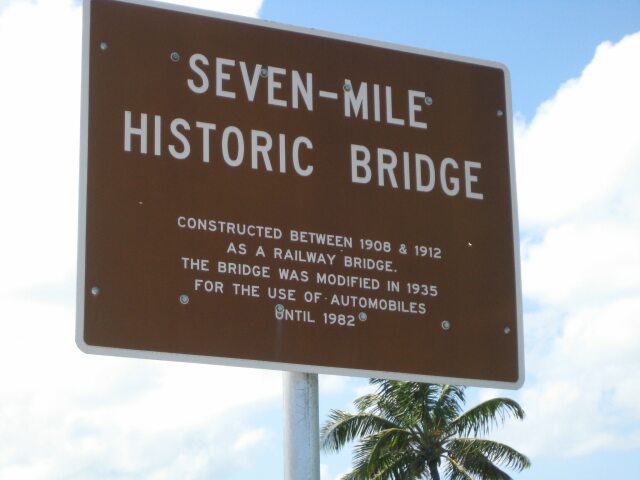 Check-in was a breeze and we were told that we had one of their best rooms, an oceanfront corner room. So we parked the car and went to check out the room. Oh my god, were we in for a surprise! The room was brand-new, huge, had modern furniture and a large balcony that ran around the room and the most stunning view of the ocean. We tried the deck chairs and felt like kings in our wonderful room. After quite some time we remembered that we still had our luggage in the car.
So, back to the car we went to bring up the luggage to the room. Since we needed to do some shopping we decided to drive to the shopping mall and find a place to have dinner at as well. In the grocery store we found a bottle of Silverado Wine, which we bought to celebrate the perfect start to our vacation. After we had finished shopping we decided to give the Outback Steakhouse a try. It ended up to be a VERY good decision.
It was rather dark in the restaurant, but we were greated very friendly and taken to our table. Soon after our drinks orders were taken we were served some Bread and Butter. We started our feast with the Bloomin' Onion. A true Outback original. Their special onion is hand-carved by a dedicated bloomologist, cooked until golden and ready to dip into their spicy signature bloom sauce. It was a HUGE helping and very tasty. But far too much for only two people to share. Tom had decided to try the Outback Special, their 9 ounce signature sirloin, seasoned with bold spices and seared just right. Tom added the offered Lobster & Mushroom Topping and picked French fries and vegetables as his sides. Needless to say I had to try his steak and it was very juicy and tender and the topping was just amazing. We were both amazed with the vegetables, which were prepared from fresh produce, still had a crunch to them and tasted fantastic. My choice was the Victoria's Filet. The most tender and juicy 7 ounce thick cut filet, with a baked potato with butter and sour cream and vegetables as sides. Like Tom's the meat was juicy and tender and the sides were just delicious. What a start to our Key West vacation days. We were too stuffed after the starter and main course, so we had to give the dessert offerings a miss, well, maybe next time!
When we left the restaurant it was dark outside, so we drove back to the hotel discovered that we had gotten turndown service already and went outside to enjoy some more time on the balcony. Once back inside the room we went to the Weather Channel to find out about the brewing storm that was heading our way, just to find out that it had disintegrated and all that was left was a weak Tropical Depression. Hurrah!! All the right reasons to open that bottle of Silverado and celebrate with a drop of "Disney" wine! Around 10pm we decided to call it a day and went to bed.