Sadly it was time to leave Key West, but there were still lots of things on the horizon for us, so we packed up our stuff, took it down to the car and checked out of the hotel. Next stop – breakfast. We wanted to try breakfast at Turtle Kraals this day and so we drove over to the harbour, found a space in the parking lot, fed the meter and off we went to the restaurant. This time we were seated on the open deck overlooking the harbour.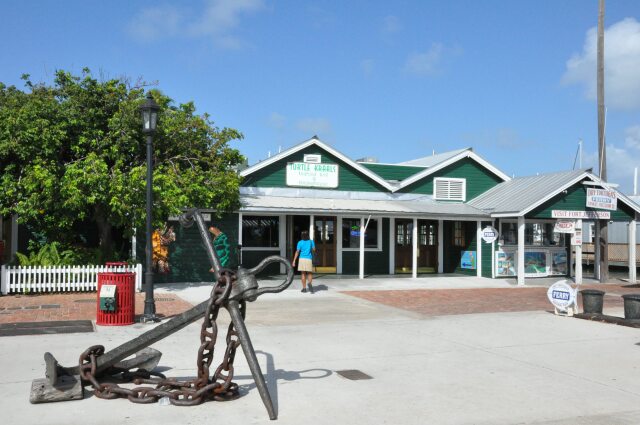 What fun watching the boats come in and go out. Tom ordered some coffee and I had some hot tea and orange juice. Tom wanted to try the Barbeque Hash and Eggs, a mix of their slow cooked BBQ meats, potatoes, onions, green peppers and black beans, topped with two eggs and served with toast. Boy, that was a huge offering, but it was very tasty. I wanted to try something sweet, so I went with the Banana Foster French Toast. Three thick slices of French Toast topped with fresh bananas and a cinnamon and brown sugar sauce. Another huge helping which I could not finish, but it was a tasty and good start to our day.
One more stop in Key West to pick up another T-shirt, which I had decided I needed the night before and then we started our drive towards the main land. Fortunately the drive was uneventful and just made a few stops to take in the scenery and to have a drink and cookie.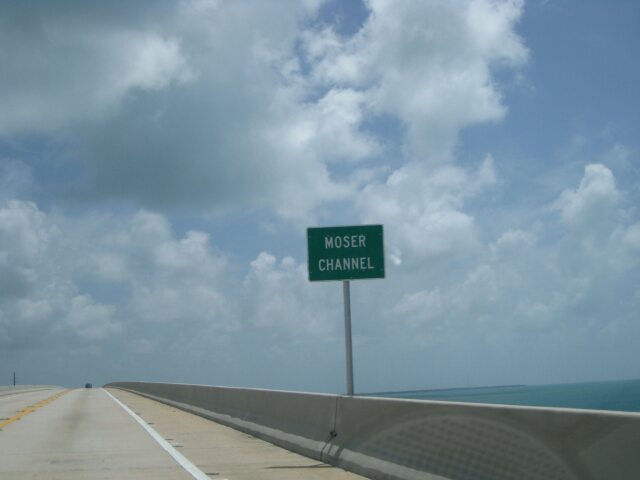 The only thing out of the ordinary was quite a large iguana deciding to cross the road right in front of our car, which caused Tom to break sharply to avoid it. It was the biggest iguana I have ever seen in "the wild" and we talked about it for quite some time. Once we came closer to Miami we decided to have a very early dinner, so we would not have to move the car from the parking garage, since driving in and out is rather pricy. We decided on going to Red Lobster again.
We had only discovered this chain the year before and were impressed with the food, so we thought why not try again. So we programmed the GPS and off we went to Red Lobster. After driving threw some not so nice neighbourhoods we finally found it and walked inside. It was a huge restaurant and we were seated in a booth. Since we remembered their portion sizes from last year, we decided to give the starters a miss.
First we were served some nice warm bread and some butter and a Caesar salad that came with the entrée. Tom decided to have the Admiral's Feast , Walt's Favourite Shrimp, bay scallops, clam strips and flounder fried to a golden brown while I chose the same dish I had had a year ago, the Seaside Shrimp Trio, a generous sampling of our Walt's Favorite Shrimp, savory garlic shrimp scampi and shrimp linguini Alfredo.
Both plates were huge and neither of us was able to finish dinner. But it was seafood heaven. It was mid afternoon when we left the restaurant and set out to drive towards our hotel for the night. Once we arrived there, we parked the car in the parking garage two blocks down the street, took the two small bags we needed for the night and the "snackbag" and headed towards the hotel where we checked in and headed upstairs to the room.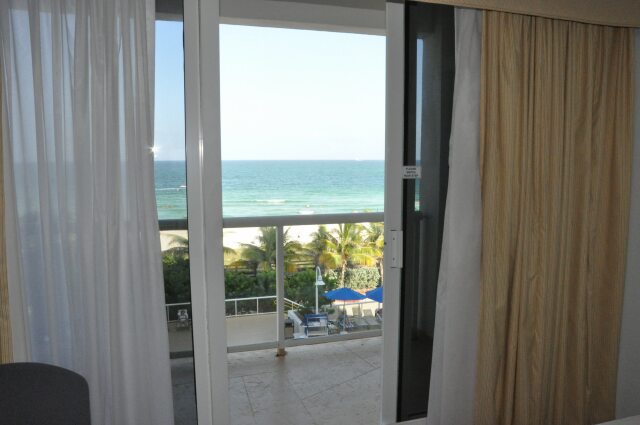 We were done for the day. So we just spent the rest of the day out on the balcony and went to bed very early because we wanted to get an early start. DISNEY and MARY ELLEN and JOE were in our future!!!